free shipping
all order over INR 1000
Return & Exchange
in 5 working days
97453 30055
Contact at 09.00 am to 10.00 pm
Products

Gifts

Accessories

Our children's and ladies fashion jewellery range includes an excellent selection of the high volume lines such as necklaces, beads, rings, earrings, bracelets and bangles

Ladies fashion jewellery Childrens fashion jewellery Costume jewellery Hair accessories Fashion accessories Import, export, whole range of Products

Photo Gallery

Beauty Parlour

Footwear

Gift Items

Cosmetics

Accessory

Wedding Collection

Beauty Parlour

Mehandi

hair spa

Facial

wedding collection

WEDDING COLLECTIONS

WEDDING COLLECTIONS
About Us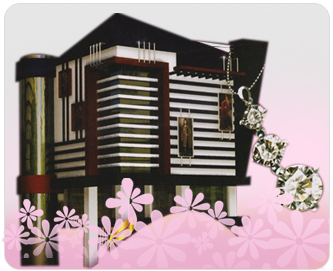 About The Company
Thaif is one of the first online shopping site in Kerala, India, that has already elaborated millions of fashionistas' high fashion look. Based in kerala, Thaif mall offers the latest street style dresses, designer sarees, boots and many other accessories for women apparel.
Having over 4 years' experience in the business of women apparel, we know exactly how to satisfy lady's clothing desires of all ages. Our high quality and fashionable clothing had won a wide reputation from our customers in all district in Kerala. Many womens have already tested our products and services and most of them are satisfied. Our mission is to constantly provide our customers with the latest fashionable Products.
Footwear, Fancy, Cosmetics, Perfumes, Gift & Greetings, Book Stall, Churidar Materials, Designer Saree Fashion Designing, Lingerie, Laundry, Beauty Clinic these are Here at thaif.